Philanthropy Fueled By Commerce
---
PHILCOIN
Philanthropy
Product Vision

What is a Product Vision?
Product visions aim to capture the spirit of a product: what problem is the product attempting to solve, for whom is it designed and how one may assess product evolution. How we accomplish these goals will determine the full measure of our success.
Summary
PHILCOIN seeks to launch its full suite of branded products within global market throughout the 2022 calendar year, gaining member and marketplace partner adoption progressively. We believe that the launch of PHILCOIN products, and their shared success, is solely dependent upon the ability to deliver the unique value created and desired by our consumers and brands. The PHILCOIN Product Vision has been structured to summarize proposed segments, product and service value, and recommended product concepts. We recommend that the reader of this document review each section in a linear manner, beginning-to-end, as conclusions are fully informed by the context provided.
What is the PHILCOIN Vision?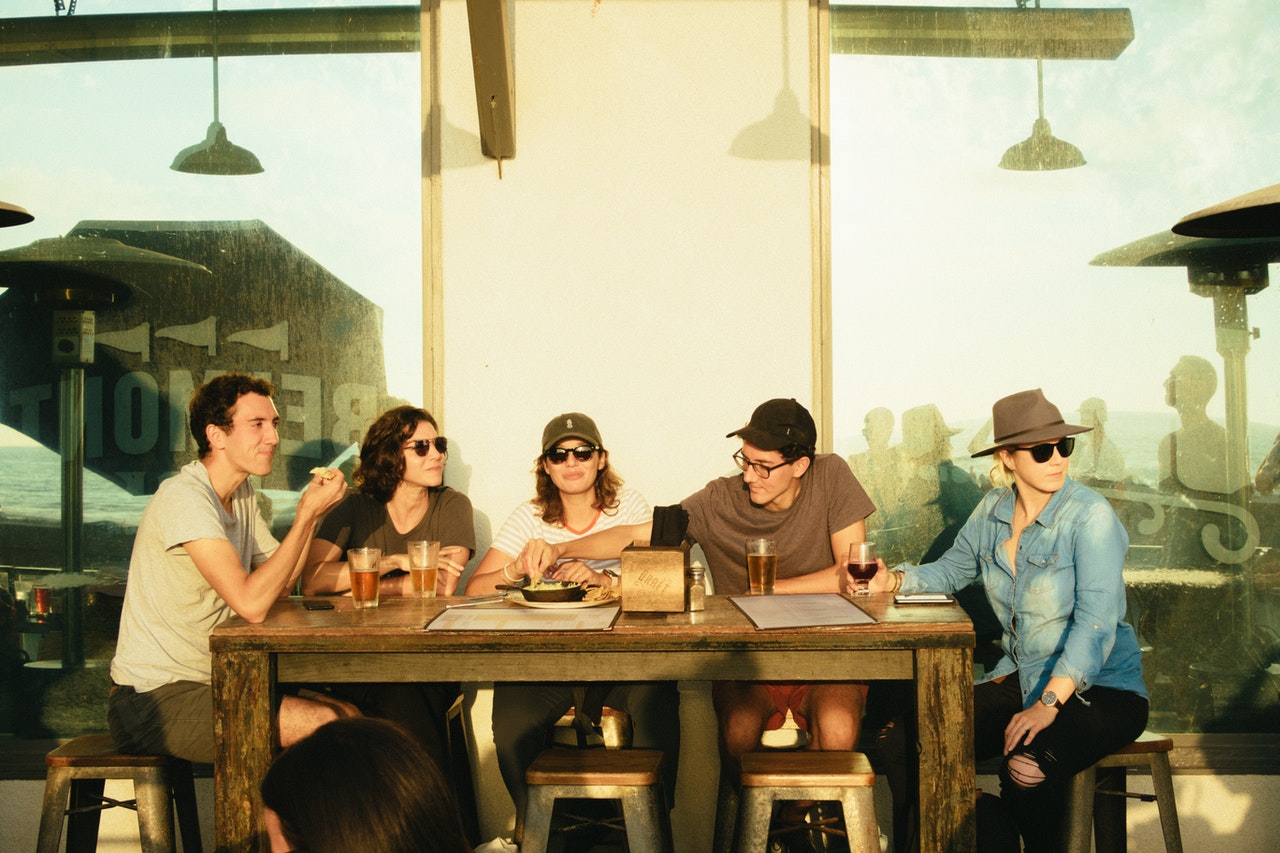 Our vision is to create the largest community of philanthropists around the world while helping people become educated, financially sound, and supported to build a good life. Join the conversation and see a new world of opportunity.
The PHILCOIN vision reflects its Sustainable Development Goals: no poverty; zero hunger; good health and well being; quality education; gender equality; clean water and sanitation; affordable and clean energy; decent work and economic growth; industry, innovation and infrastructure; reduced inequalities; sustainable cities and communities; responsible consumption and production; climate action; life below water; life on land; peace, justice and strong institutions; and partnerships for the goals. Our teams have invested considerable time and capital to build a robust platform that centers all consumer and merchant experiences within these focal points.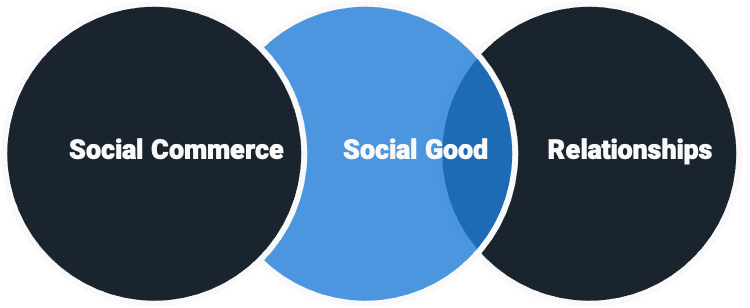 Snapshot
We believe that the company may achieve its goal of ubiquitous adoption of the utility token by crafting and employing a philanthropic campaign strategy that bridges the gaps between commerce, social engagement and philanthropy. The recommended campaign strategy must be anchored by PHILCOIN's proposed network of nonprofit organizations that have achieved significant public regard, demonstrate the ability to continuously improve program success metrics, whose values align with PHILCOIN's, and are able to commit the resources required to advance our shared goals. The organization's philanthropic campaign strategy should focus on its ability to meet its desired goal of unifying the concepts of commerce, social engagement and philanthropy, as opposed to a key focus on the underlying technology that facilitates the aforementioned. By establishing such messaging, the application of such via campaigns, and the shared value of effecting positive global impact, PHILCOIN may become synonymous with with digital philanthropy.
Philanthropy Partner Approach
PHILCOIN, we recommend, should identify core philanthropic segments and related potential nonprofit partners, leaders within their respective areas of focus, to establish and nurture partnerships that advance the concept of digital philanthropy. Baseline segments may include education, faith, healthcare, agriculture, economics, climate, gender and racial/ethnic equity. Potential partners may include:

The recommended community of shared interests, PHILCOIN partners, must rely upon the organization to serve as the primary means by which digital philanthropy may be adopted and advanced. Achieving the noted goal will require that PHILCOIN simultaneously build the technology infrastructure to facilitate the initial staking then the indirect donations to nonprofits through the designated Donor Advised Fund (DAF). Further, PHILCOIN must employ metric-driven programming that empowers the organization to share clear and impactful messaging regarding the success of programs.

Models
INTEGRATED PHILANTHROPY PARTNERS
PHILCOIN Integrated Partners market the organization's brand and value on their respective digital domains (websites) and mobile applications, encouraging their constituents, customers and/or supporters to consider PHILCOIN a credible partner to advance digital philanthropy. Staking must be initiated at the point-of-sale, whereas a percentage of the patron's purchase is credited to PHILCOIN post sale. The organization should reconcile such donations no less than twenty-four (24) hours upon completing the related merchant transaction so that PHILCOIN application users may receive updates via the platform in a timely manner. Further, PHILCOIN must provide account management, staking information, DAF funding distribution and related transactions.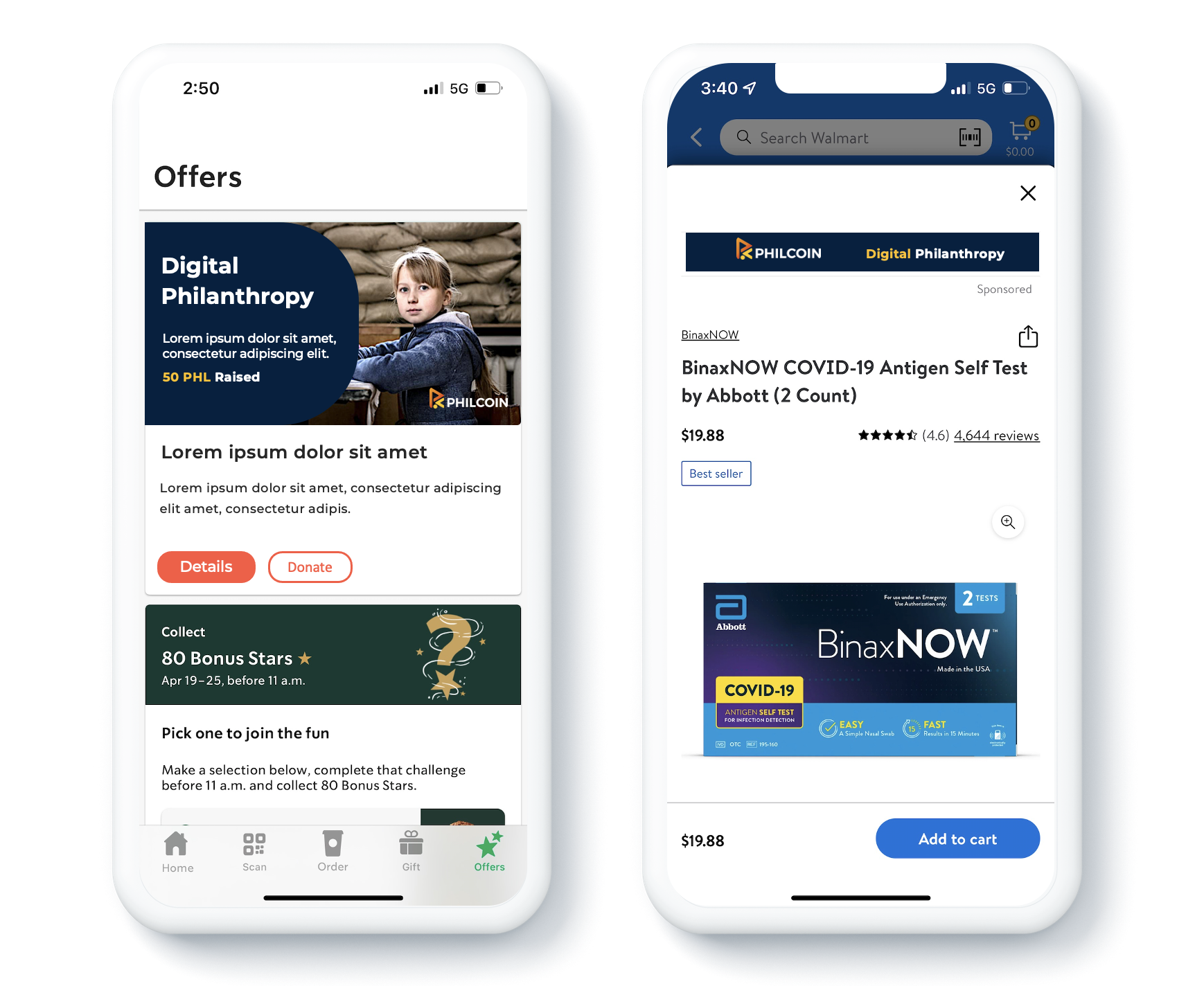 PHILANTHROPY MARKETPLACE
The PHILCOIN Philanthropy Marketplace will host the organization's partners, highlighting their: mission, vision, periodic goals, accomplishments, strategic communications, campaigns and more.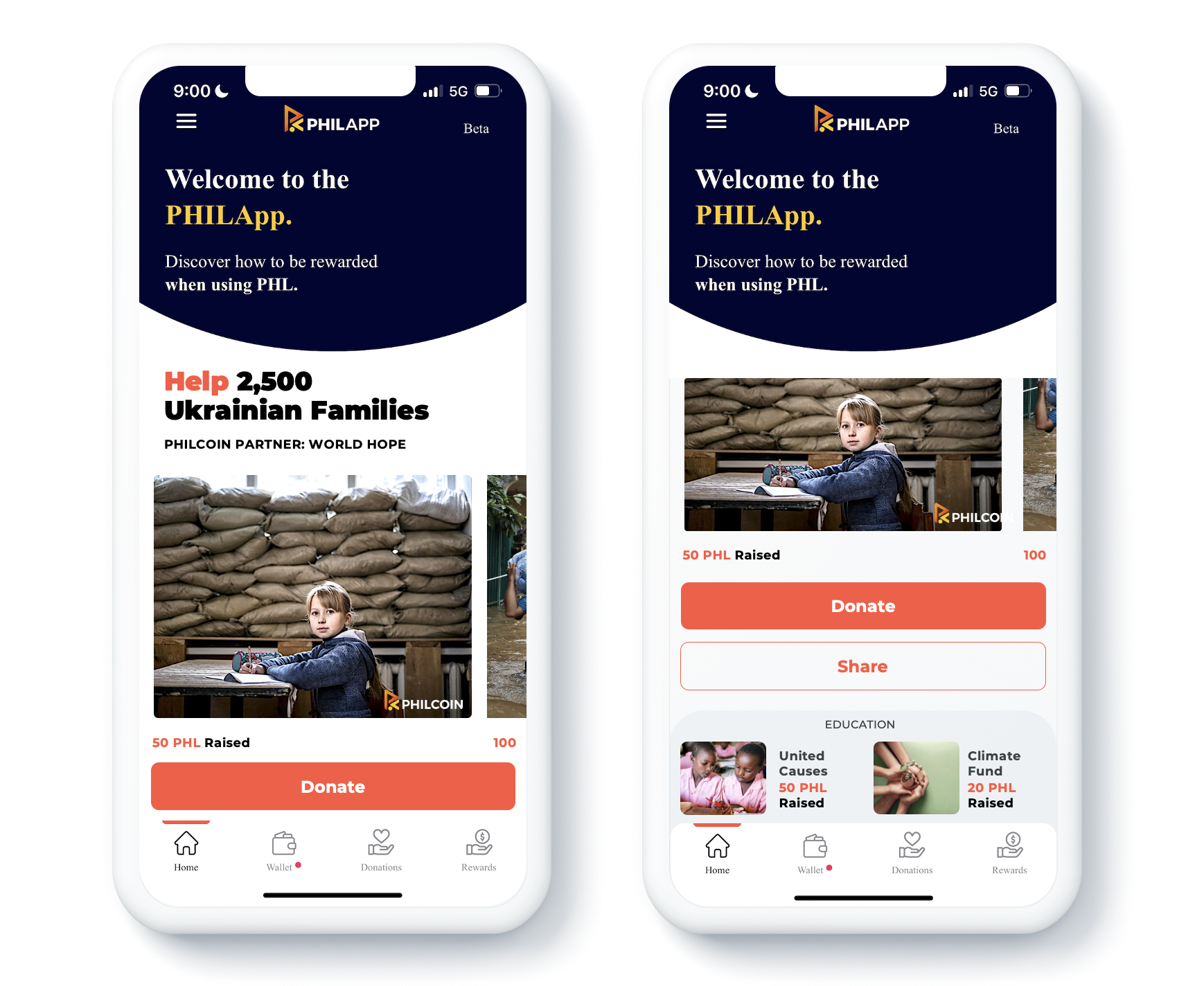 Junior Achievement (JA) Partnership
PHILCOIN may serve as a leading funding model for Junior Achievement (JA) programs globally. JA members (high school students) may seek direct sponsorship/funding of entrepreneurial projects and workshops via the PHILAPP platform. Young entrepreneurs may now integrate a highly effective and evolving cryptocurrency as a source for driving engagement and sustainability.
Approach
PHILCOIN must ensure that PHILAPP offers a robust, searchable and actionable Philanthropy Marketplace that empowers Junior Achievement lead staff to create projects for their respective states, regions and/or districts. As JA members (high school students) will solicit funding from parents, family members and friends, the PHILAPP Philanthropy Marketplace must be easily navigable, provide detailed reporting for each JA project and encourage social engagement to ensure that JA members are able to yield significant benefits.
Benefits
Gain access to diverse funding models

Build a technology-savvy project team

Create potential long-term revenue source

Gain access to new financial services

Enhance brand awareness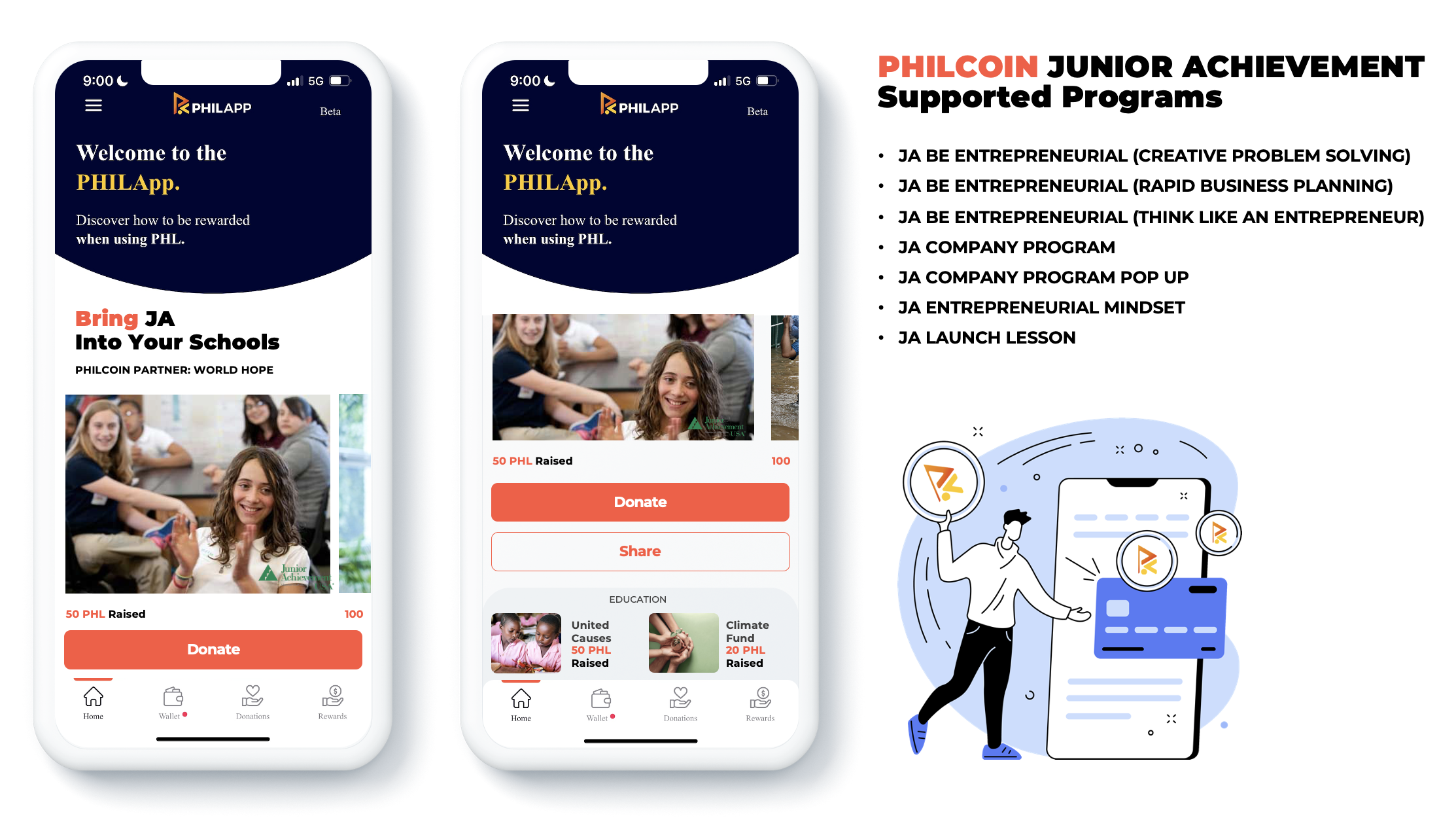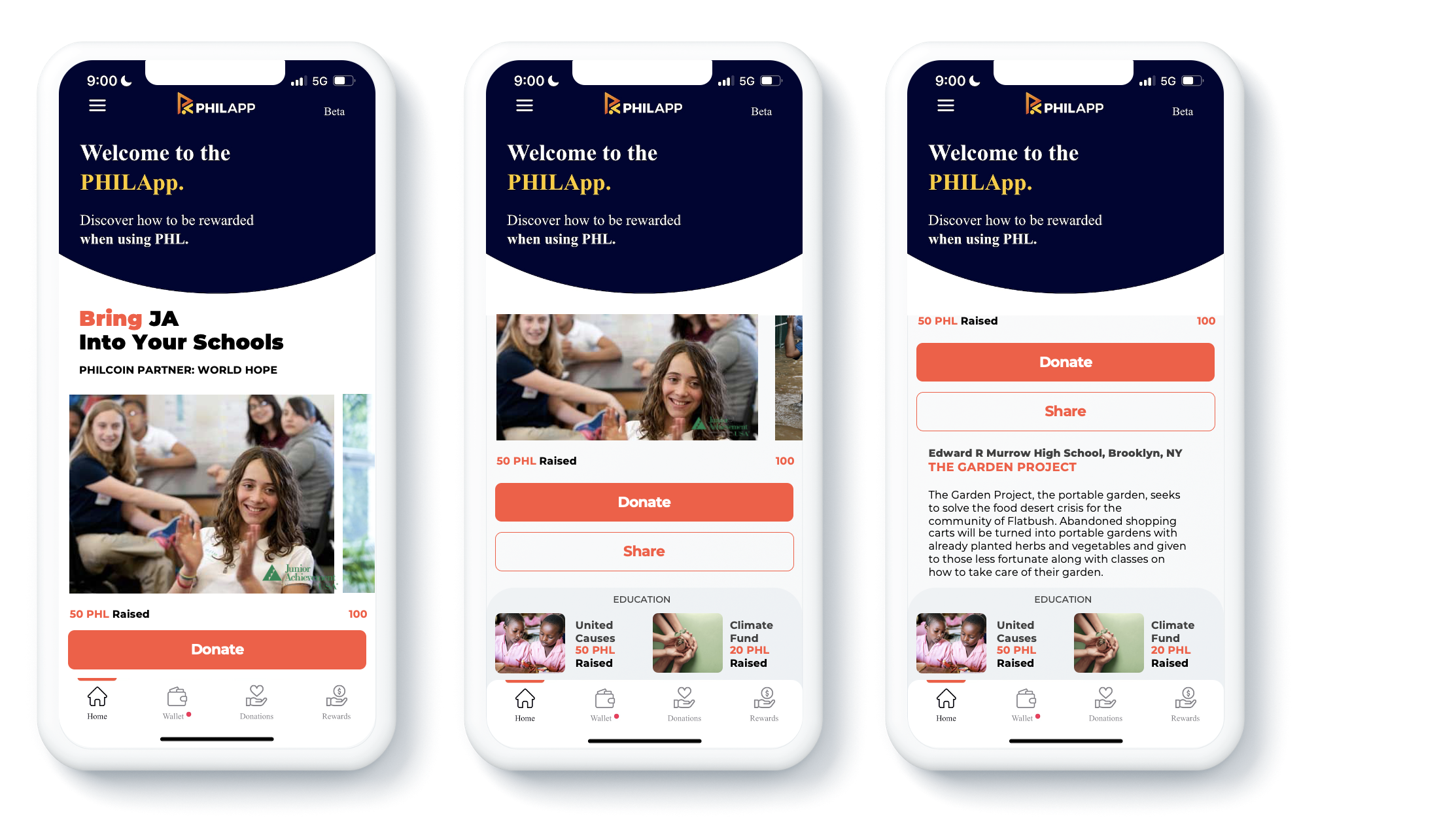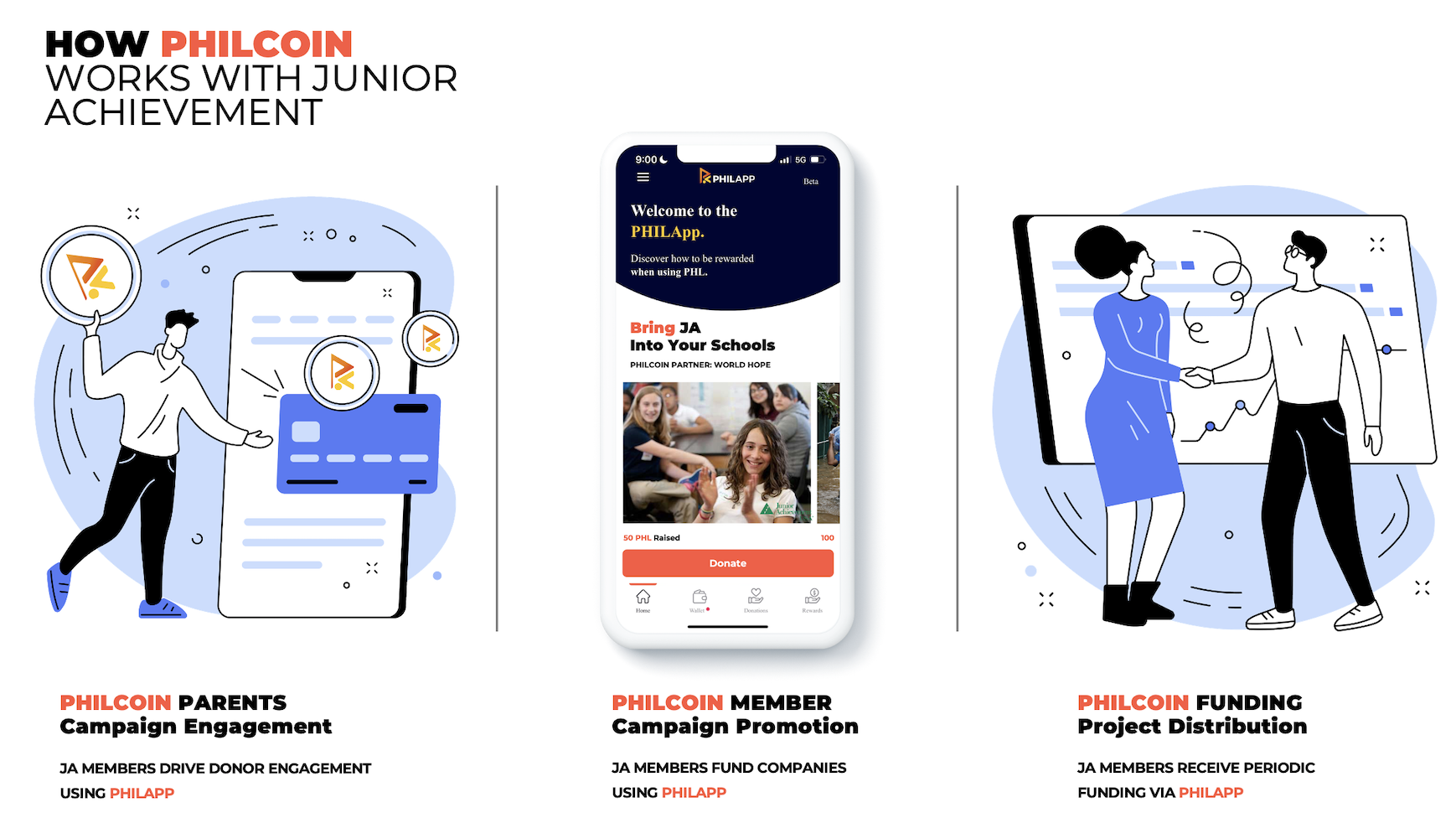 Product Launch Approach
"It is critical to design a process that allows you to launch vastly different product experiences within specific communities so your product can reach critical mass." – Founders, To Be Honest (TBH)
The recommended product launch approach for PHILCOIN is to employ a Repeatable Launch Process (RLP), first defining then evolving target audiences and market segments, validating assumptions or hypothesis regarding product value through feedback, and iteratively enhancing PHILCOIN product value to ensure adoption and promotion of our products. The ultimate goal of the RLP is to efficiently and effectively gather and act upon information (feedback) provided by product users (Product Champions) that represent our best-defined market segment.
Our initial RLP step is to narrowly define a target audience segment, focusing on the most viable, engaged and influential PHILCOIN Ambassadors. Contrary to traditional models that blanket large geographic markets with moderately nuanced messaging, the RLP seeks to first reach the ideal customer. The most apparent benefit of the recommended approach is a greater potential for qualitative and quantitive feedback from ideal customers.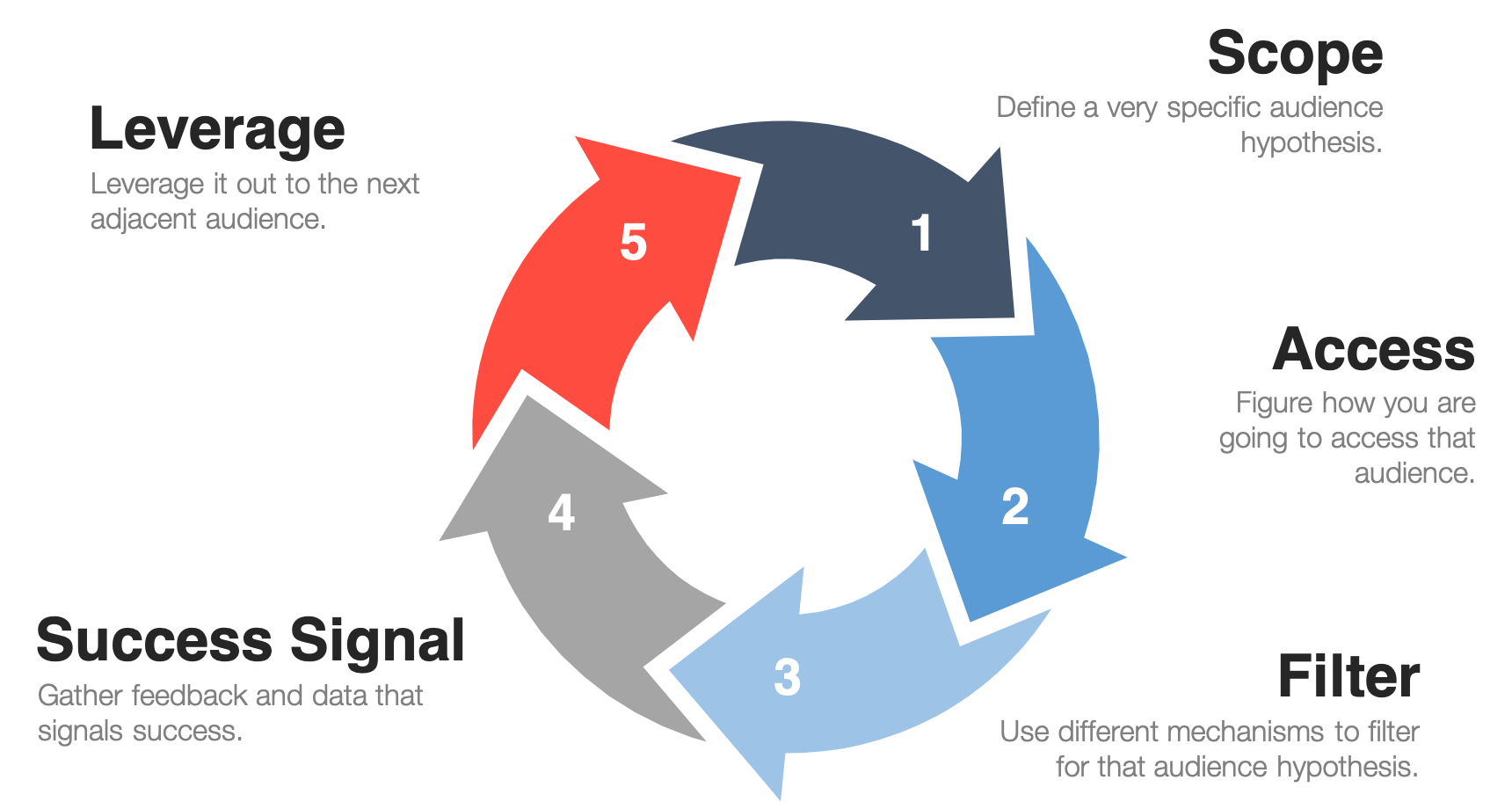 An RLP may only be successful if all core aspects of PHILCOIN (organization) are committed to each step of the related cycles. PHILCOIN Product Management and Engineering teams must be poised to quickly respond to design and functional challenges or recommendations.
Benefits
The Repeatable Launch Process (RLP) is designed to yield the most valuable input from hyper-targeted PHILCOIN App Users. Our ability to quickly and effectively evolve the PHILCOIN App product throughout this progressive launch process is guided by a well-structured launch team comprised of Product Management, Engineering, Marketing, Sales, Operations & Compliance leaders. PHILCOIN must ensure that the RLP, the availability team leaders and their respective priorities are align. If properly employed PHILCOIN should strive to achive the following benefits:
Target market segment audiences that best represents the ideal PHILCOIN product user

Target market geographic audience segments that best represent ideal PHILCOIN product users

An engagement model that may be rapidly employed for product evolution, feedback and guidance

Target market segment audience profiles that can guide the creation and execution of effective marketing campaigns
Repeatable Launch Process Steps
The Repeatable Launch Process (RLP) outlines core steps that best position PHILCOIN to yield the aforementioned desired results. We must properly align our effort with each of the noted steps.
Define Scope – Start by defining our target audience. Instead of blasting our entire audience with PHILCOIN products or features, we should use product development to build products and features for specific audiences. This requires narrowing down our target audience within our user base as much as possible. Although PHILCOIN has not formally launched within the North America market, our market segment competitors have established and published profiles that should align with our brands. The defined scope of PHILCOIN App Users must consider the following attributes:
Age

Gender

Income

Education

Marital Status

Buying Habits/Behavior

Interests

Geography

Population Density

Community Type (Suburban, Metropolitan etc.)
Access – Get in front of these people. Use tactics like email, paid ads, press releases, or social media to announce product changes and referrals to promote PHILCOIN products or feature to our audience. As the PHILCOIN Sales team has a well-established network of geographically diverse markets, we may rely upon these relationships to engage target audiences. We may also consider establishing groups of Product Champions within their respective geographic areas. Champion groups must be formally engaged, clearly articulating our process and shared goals, the benefit of engagement, the time required for participation and feedback mechanisms.
Filter – Once we have our audience's attention, find the users most likely to appreciate and understand the beta version of our product or feature. Who are our early adopters? Sharing our launch with target groups is a little like casting a net. We're going to find some people who fit the scope we've defined, and others who aren't an exact fit. Filtering helps us get to the right audience.
Success Signals – Narrowing our target audience makes it easier to earn success signals, as opposed to targeting everyone at once. The results are more accurate, less noisy qualitative and quantitative signals that give a stronger indication of whether we've achieved product/market fit. If we're launching a feature inside a larger product, we should go one step further to find feature/product fit. Without feature/product fit, we end up with lots of new features but no lift to retained users. Our success signals should be an objective and measurable value, whereas we encourage the PHILCOIN Ambassador to apply a weighted metric as feedback. Once completed, we may quickly calculate the aggregate value of feedback and leverage this information for future enhancements.
Leverage – The final step of the RLP loop, once the success signals have been identified, is to figure out how to leverage these signals and launch to the next group of defined target users. We should expose PHILCOIN features to more users progressively over time as more value is added to the product with each iteration.
Repeatable Launch Process Timeline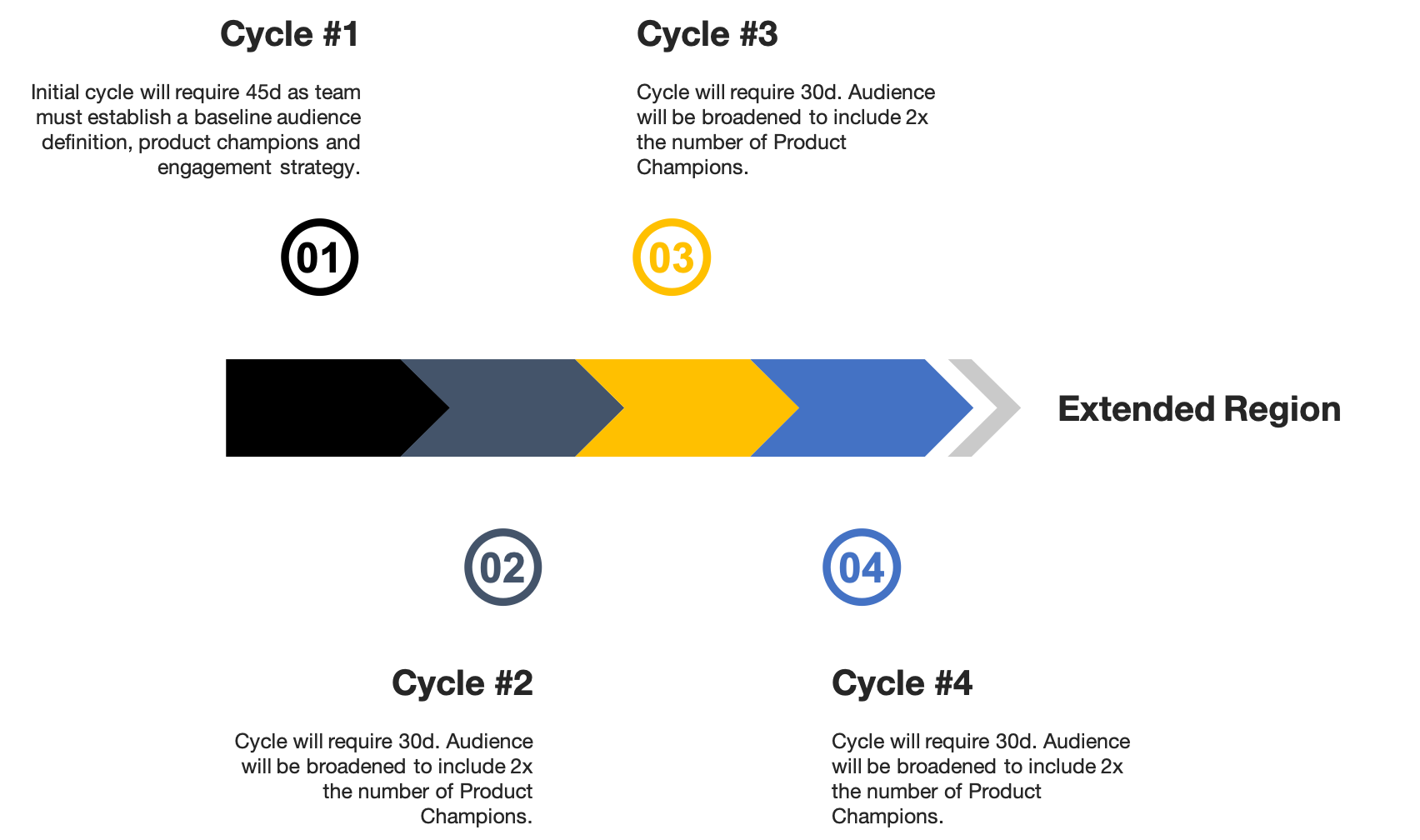 Conclusion
"Bringing the world together through blockchain, while creating a new economy of GIVING. Philcoin is born to support the 17 Sustainable Development Goals of the United Nations. Digital Giving + Global Impact = Reciprocal Abundance"
PHILCOIN is well-positioned to launch and quickly evolve its philanthropy brands, as its leadership and team are committed to the success of the brand. If the recommended product vision and launch approach is employed in its entirety, PHILCOIN may quickly become the Digital Philanthropy platform that it desires.